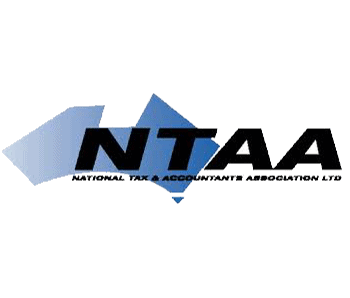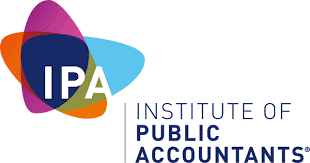 Institute of Public Accountants

Australian Taxation Office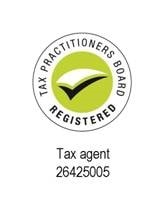 Australian Online Tax Return Agents You Can trust
Do you dread completing your tax return every year? Well, now you don't have to! Here at Tax Warehouse, we make the process of submitting your tax return easier than ever, we do it for you! Our service is fast and simple, allowing you to find an experienced tax agent online and have your tax refund completed and processed as quickly as possible and it can all be done from your mobile phone.
Get Your Tax Refund Fast!
Their proven experience in claiming the most deductions that return the highest possible tax refund based on your industry. We give you the confidence knowing your return is in the safe hands of fully qualified and registered tax agents. We maximise your return amounts and minimise the work on your end, so you don't have to dread tax season any longer, and can use that tax refund money a little sooner!
Personal Online Tax Returns

Katie Sills
a month ago
Love a quick affordable online tax return. Thank you Tax Warehouse for a hassle free process. It was really simple, fill out form, upload receipts and documents and your sorted out the whole thing. Great experience, highly recommend.
tom cook
3 months ago
Best taxation in Australia they really do care for clients I highly recommend tax warehouse
michael bishop
a year ago
Another year tax return done online at such a low price. I love not having to drive anywhere to get my personal tax done. Graeme and the team were so quick to get me the return that I need and I'm happy its done in Australia! I'm thinking about starting up a business and the team provided some great advice to get the ball rolling so I'll be back soon and definitely next years tax!

Sam Goyder
a month ago
First time trying tax warehouse and I got my first great tax return in years. Thank you very much Graeme. I will be seeing you again in the near future.
The Quick & Easy way to Lodge Tax
Pay Now
$121 Upfront
Submit your Details
Review Draft (estimate)
Review & Lodge
Receive your Refund in 10-15 days
24/7 Support
Pay Later
$0 Upfront
Submit your Details
Review Draft (estimate)
Review & Lodge
Receive your Refund in 10-15 days
24/7 Support
Pay $143 from your refund
What to expect from our tax agent online services
No matter who you are or what industry you work in, our online tax advice is suited to you. We cater to a wide range of people, from contractors and those in the construction and trades industries as well as corporate and creative professionals, retail employees, rural workers, school teachers, office workers, social workers or anybody who is required to lodge an Australian Tax Return. Whether you're located in Adelaide, Mildura, Melbourne, Sydney, Brisbane, Perth, Darwin, Gold Coast, Cairns, Townsville, Hobart, Shepparton, Swan Hill, Portland, Sale, Toowoomba, Broome, or elsewhere throughout Australia, our online tax accountants can make sure you maximise your return in just a few minutes. Tax Warehouse knows what you can claim as a tax deduction.  This ensures you get a great tax return each year.
Expert advice and support
Our agents know tax so you don't have to. We can answer any questions you may have about maximising your tax refund.
Your Tax Return no longer has to be a long process. You can complete our simple steps in just a matter of minutes with our online tax return service. From Mildura to Adelaide, Hobart to Darwin, Perth to Brisbane and beyond.
We guarantee a maximum refund on your tax return. Our tax agents will analyse your industry to ensure you have claimed all deductions you are eligible for. You must be able to substantiate your claim with receipts or invoices.
We don't hit you with hidden costs and our prices are fully tax deductible. You can choose to pay $121 upfront or have $143 deducted from your tax return.
There is no need to wait. You can have your tax return deposited into your bank within just 10 – 14 days. Our process is fast and simple – the way your tax return should be!
We don't have a long list of complex questions. Our online process is simple and can be completed in just minutes. Submit your details via our online tax return system, www.taxwarehouse.com.au/get-refund/  and let Tax Warehouse do the rest.